Go Green When Exploring in the New Subaru Solterra in Sayre
Drivers love the capability and innovation that comes in our new Subaru models, and we're proud to provide the all-wheel drive SUVs and cars that you love. Well, there's more on the way with the arrival of the 2023 Subaru Solterra, the brand's first electric vehicle. Only recently announced, the Subaru Solterra is sure to excite car shoppers, so we've covered more Solterra info below.
What We Know About the 2023 Subaru Solterra for Sale Near Troy
The Subaru Solterra kicks off the brand's foray into electric vehicles, and it doesn't disappoint. This new electric SUV near Athens excels in all areas that you expect a Subaru model to, all while it has zero emissions from its electric motors. Here are the Subaru Solterra details we know so far.
Engineering
The Subaru Solterra is the first model to come on the e-Subaru Global Platform for electric vehicles. This platform prioritizes comfort and capability, which shows with 8.3 inches of ground clearance. It won't surprise anyone that the Solterra has all-wheel drive standard, and it still achieves over 220 miles of estimated driving range on one charge.
Design
This new Subaru electric SUV near Mansfield has a futuristic look without losing the utility that makes Subaru models so popular. This SUV has 30 cubic feet of cargo space behind the passenger area, and there's plenty of room for five adults to stretch out. Other Subaru Solterra design elements boost everything from convenience when loading gear to aerodynamics for greater efficiency.
Features
It's clear to see all the work and thought that went into the new Subaru Solterra, and the feature package does even more to highlight this. This Subaru electric SUV comes standard with items such as wireless Apple CarPlay, Blind-Spot Monitoring, and other driver-assist technologies. You can find other features like a glass roof and heated front and rear seats as you move up the Subaru Solterra trim levels.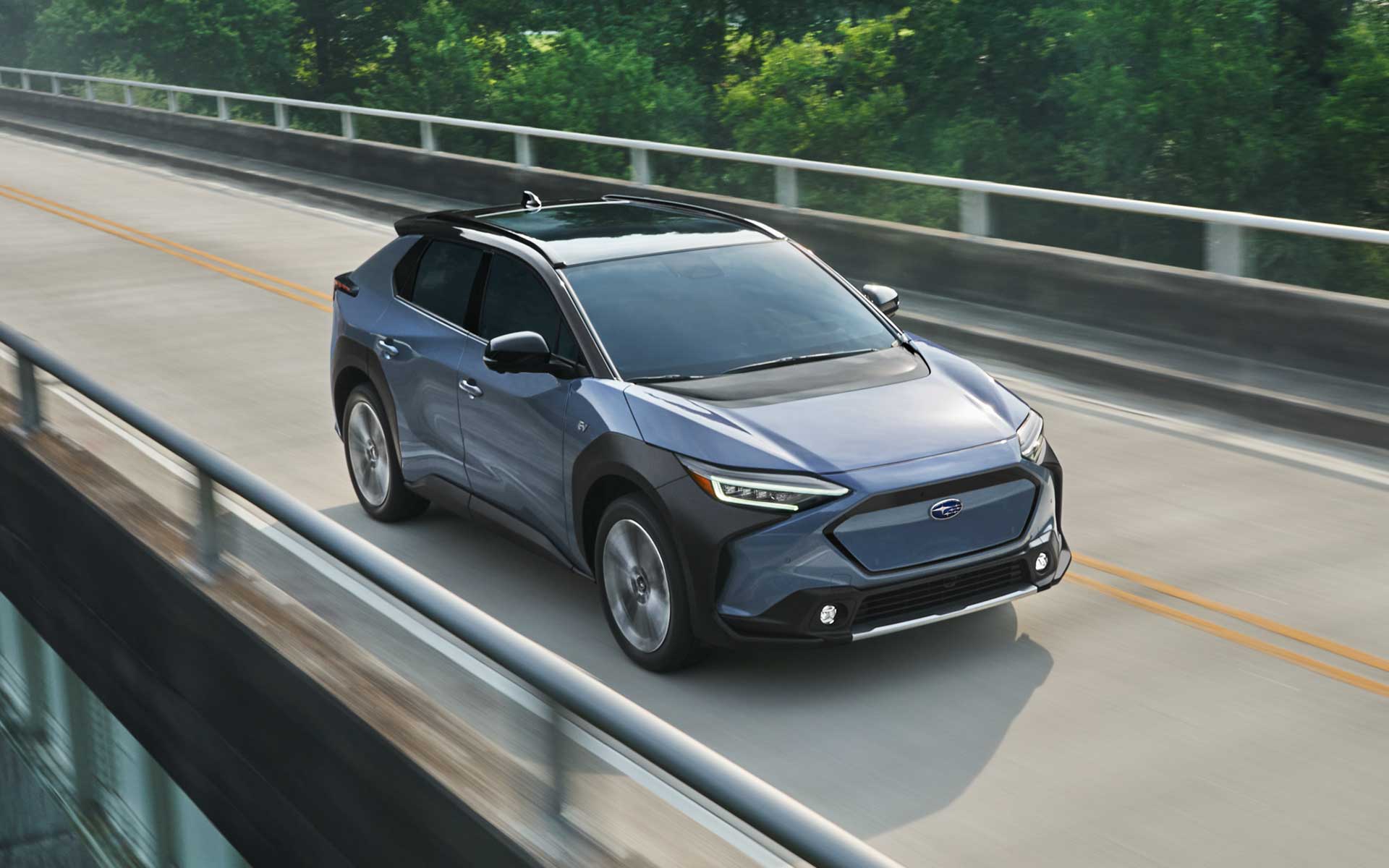 Reserve Your Subaru Solterra Today!
Again, the Subaru Solterra is not here yet, but you can check out Subaru reservations for more Solterra updates and when it will arrive at our dealership. In the meantime, let us know if you have any questions for our team!
Williams Subaru of Sayre

1730 Elmira Street
Sayre, PA 18840